Seventeen-year-old Alice and her mother have spent most of Alice's life on the road, always a step ahead of the uncanny bad luck biting at their heels. But when Alice's grandmother, the reclusive author of a cult-classic book of pitch-dark fairy tales, dies alone on her estate, the Hazel Wood, Alice learns how bad her luck can really get: Her mother is stolen away—by a figure who claims to come from the Hinterland, the cruel supernatural world where her grandmother's stories are set. Alice's only lead is the message her mother left behind: "Stay away from the Hazel Wood."
Alice has long steered clear of her grandmother's cultish fans. But now she has no choice but to ally with classmate Ellery Finch, a Hinterland superfan who may have his own reasons for wanting to help her. To retrieve her mother, Alice must venture first to the Hazel Wood, then into the world where her grandmother's tales began—and where she might find out how her own story went so wrong.
I'd had a copy of
The Hazel Wood
sitting on my TBR for about a year, before I went to BookCon and met Melissa Albert. She was so sweet, and so personable, and actually cared enough to have a conversation with me, despite the line of fans snaking behind me. I had such a pleasant experience that I decided I HAD to read her book. (Well, I didn't read it that moment because I went to see her in June and it's now August but #closeenough)
I was shocked, to say the least.
For being such a kind-hearted person, Melissa Albert writes some dark stuff, guys.
A lot darker than I usually like my books. See, I'm more of a "they lived happily ever after and everyone that I like lives" kind of gal. 😂 But I ended up loving
The Hazel Wood
anyway!
The Hazel Wood
is written in my favorite genre--contemporary fantasy. This essentially means that while the book is set in our world, there's still a heavy flavor of fantasy stirred in.
I wasn't a huge fan of the main character, Alice, when the story began. She came off as abrasive and just a *tad* mean. But she was also super snarky, and I can appreciate that. Also, note my use of "when the story began." As
The Hazel Wood
progressed, I watched Alice develope across a beautifully crafted character arc, and I totally respect her journey.
My favorite character out of the whole book was most definitely Finch. First of all, because his last name is Djan-Nelson-Abrams-Finch, and I've always wondered what would happen if two people with hyphenated surnames got married and had a kid--and now I finally have an answer. But also because I can totally relate to his yearning to travel to fantastical worlds that only exist between pages. Finch, despite his hardships throughout the novel, ended his journey by fulfilling the dream that nestles inside of every book-lover.
The world building was superb. The characters were real people. And the writing flowed like a river. (Side note on that, I've never been a huge fan of metaphors because the poetry unit in my English class scarred me forever--but Melissa Albert pulled it off beautifully.)
You can read a preview of
The Hazel Wood
here
, if you're interested.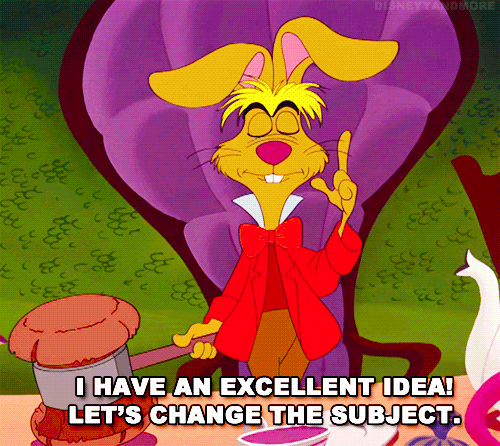 And now that my review is done--a small personal update from me that you're welcome to skip over, lol.
Yeah, I know I've been absent for a few weeks. I'm not going to make excuses, but I am going to explain myself.
Over my unplanned hiatus I wrote over 20k words in one week which was really awesome but at the same time really not awesome because then it hurt to type.
And then tennis season started. DUN DUN DUN.
I know, I know--I am breaking all writer/reader stereotypes by trying a sport. The operative word being "trying" because I still can't serve or get a backhand for the life of me. And then I had to miss two days of much-needed practice to do training because I'm going to be helping with freshman orientation. My partner and I have to keep track of nineteen kids, guys. NINETEEN. And there are only four girls in there, so RIP me.
So if I'm ever absent for a really long amount of time again, chalk it up to either me getting sucked into a new school club, or me flailing around on the tennis court.
(Either way, I can assure you I'd rather be blogging. BUT I'M TRYING TO BRANCH OUT, GUYS.)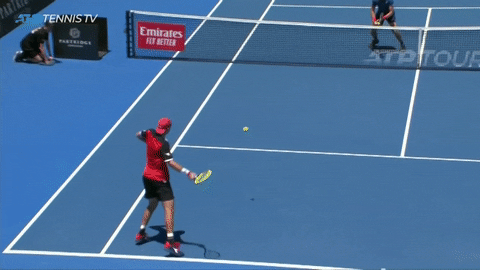 See you guys
(hopefully)
next Monday!
(I know that today isn't my normal posting day, but I was too excited that I finally had some content to wait, lol.)