So, if you've been around the blogosphere for a little while, chances are, you've heard of Abbie Emmons. She gives awesome writing advice over on her
blog
and on her
YouTube channel
(which you should totally check out, by the way). Also, she's coming out with her debut novel!!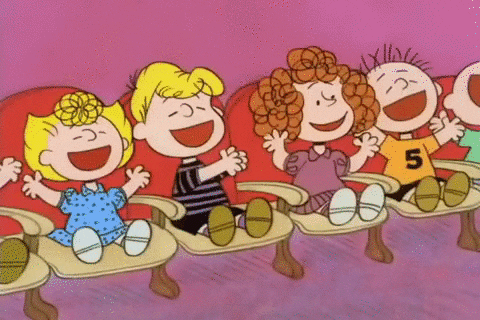 It's called 100 Days of Sunlight and it looks like this:
I think I will be forever staring at this cover like 😍😍😍
When 16-year-old poetry blogger Tessa Dickinson is involved in a car accident and loses her eyesight for 100 days, she feels like her whole world has been turned upside-down.
Terrified that her vision might never return, Tessa feels like she has nothing left to be happy about. But when her grandparents place an ad in the local newspaper looking for a typist to help Tessa continue writing and blogging, an unlikely answer knocks at their door: Weston Ludovico, a boy her age with bright eyes, an optimistic smile…and no legs.
Knowing how angry and afraid Tessa is feeling, Weston thinks he can help her. But he has one condition — no one can tell Tessa about his disability. And because she can't see him, she treats him with contempt: screaming at him to get out of her house and never come back. But for Weston, it's the most amazing feeling: to be treated like a normal person, not just a sob story. So he comes back. Again and again and again.
Tessa spurns Weston's "obnoxious optimism", convinced that he has no idea what she's going through. But Weston knows exactly how she feels and reaches into her darkness to show her that there is more than one way to experience the world. As Tessa grows closer to Weston, she finds it harder and harder to imagine life without him — and Weston can't imagine life without her. But he still hasn't told her the truth, and when Tessa's sight returns he'll have to make the hardest decision of his life: vanish from Tessa's world…or overcome his fear of being seen.
And I was lucky enough to snag an ARC of it about a month ago. (Yes, I know, this review is LONG overdue.)
Let me just start out by saying that I loved the characters! Weston is SUCH a sweetheart, and I especially adored reading about his relationship with his brothers. And with Tessa, which I hardcore shipped. Their banter gave me life.
I also really liked that Tessa was a blogger. I haven't read too many books where the main characters keep blogs, so it was nice to have a character with that shared interest. During the scenes where she or Weston was navigating Blogger, I was like: "Hey! I do that too!!"
Lots of beautiful poetry samples were also included in 100 Days of Sunlight, which really helped me start to relate to Tessa more, and developed her overall "voice." (Also, I just enjoyed reading the poetry. 😜)
Weston and Tessa's story moved at a quick pace, and it made for a quick read. I never really felt like the story dragged in any places, which is definitely something that I look for in books. (Those of you who have been reading my blog know that I'm super picky with pacing.)
I think that the quick pacing might be partially due to the fact that most of the conflict was internal, not external. (Which, I guess, is probably pretty standard for contemporaries, because it's not like the characters have to be facing down dragons or warding off evil step-sisters.)
Whether this is a good thing or a bad thing really depends on your preferences as a reader. I personally enjoyed it, because the lack of external conflict left the story feeling very light and fluffy. I read this during the school year, when teachers seemed like they were having contests of who could fit in the most tests before Summer vacation, and let me tell you, it was like a cool breeze on a hot day.
I ended up finishing 100 Days of Sunlight in less than 24 hours, and one of the only things I can really say for the negative is that I want more 😭. *slight spoiler but not really* I wish that we got a little bit more story of Tessa and Weston actually together, and not just the events that lead up to their eventual relationship status. (I know that this isn't really a spoiler because I'm sure we all assumed that they would end up together by the end of the novel, but I wanted to be safe. Can you tell I'm paranoid about someone being mad I spoiled the ending?)
To make a long story short: this book is very sweet and you should definitely check it out
(it comes out August 7th, 2019)
. And even if you're not into contemporaries, give Abbie's blog a look (which I have linked at the top).
Did any of you get ARCs too? Or are you planning on reading it after it comes out?