I typically don't do "Monthly Wrap-up" posts, (even though I love reading them) usually because my life is fairly low-key and I don't do very many out-of-the-ordinary things. But I'm doing one this month--so yay for new things!
(Also please forgive me if I do everything wrong.)
To kick off the month, my friend's mom drove myself and two of my best friends out of a sunflower field, where we took some pretty cool pictures.
So. Here's some pictures of me that nobody really wanted or needed. :P
Does this pic give anyone else "scheming for my master plan" vibes?
Yeah. I totally goofed off the entire time. XD
(I was going to wear a jean jacket, but decided against it because it was hot. Looking back, I think I should have just sucked it up because plain white tank tops--#notclassy)
I FINALLY got more book storage, thus giving me a place to store what I previously referred to as "The Mount Everest of Books." So, no more book pile on my bedroom floor! Yay!
I also decided to be adventurous and cut my hair! My mother insists that this cut does not qualify as having "short hair," but I totally think it does. I love it SO MUCH!! It's way easier to care for than my longer hair.
Before
Me and my Super Awkward Picture Face. :P
After
Me and my slightly less awkward Trying to Take a Cool Selfie face.
Most excitingly, I got to attend Sarah J. Maas' book launch event for
Catwoman: Soulstealer
. I won't bore you with a bunch of fangirling over it now, especially since I already wrote an
entire post
about it, which consisted mostly of me gushing over how awesome she was and a bunch of super long lists.
That day was also exciting for an entirely different reason--my brother got two adorable kittens, which he has since named Puma and Panther.
(The black one is Panther, and the grey one is Puma.)
Panther, who is by far the cuddliest, also doubles as a reading buddy. :)
We didn't let Wookie (my Shih Tzu) near the kittens the first few days they were home, so they could get adjusted without being doggy-harassed, and he would just with there, and look at me.
"Hey--can I play with the kittens NOW?"
Anyone else find it super ironic that we got cats on the same day that a Catwoman book was released? No? Just me? Okay.
Now, on to the writerly things!!
I recently started outlining a new novel this month. I always tend to be a panster when it comes to writing novels, but I realized that I'm not a fan of revising eighty-bajillion times, so I'm trying a different approach with this one.
The reason for all of this planning is my first novel, which I completed at the beginning of June. I let it sit for a little while, and this August I've been working at editing and rewriting it. *sigh* I need to fix ALL THE THINGS and this manuscript is really fighting me on it. I'm literally rewriting the entire plot right now--not that I'm complaining! I absolutely love writing--I wouldn't be working on a novel if I didn't. :P
Also,
(not really writing related but still fun for me)
I saw
To All the Boys I've Loved Before
, and while it was good, the book was SO much better. (As per usual with movie adaptations.) I bought the rest of the series and finished the trilogy in three days. #booknerd
(My friends and I have been talking about the movie since we saw it--although their commentary mostly consists of them fangirling over Noah Centineo. :P)
Books read this month:
To All the Boys I've Loved Before,
Jenny Han
P.S. I Still Love You
, Jenny Han
Always and Forever
, Lara Jean, Jenny Han
The Assassin's Blade
, Sarah J. Maas
Throne of Glass
, Sarah J. Maas
Crown of Midnight
, Sarah J. Maas
Over all, I think I did fairly well this month, reading wise.
And now I'm back at school. :(
*cries eternally*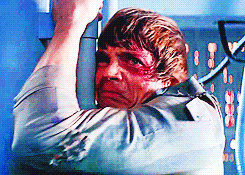 Because I'm at school, updates will probably be less frequent. (Because I was *so* good at posting on time before. :P)
Anyway, I'm going to be aiming for bi-weekly posting--maybe one week there will be a writing prompt, and the next week there will be a review, and so on and so forth. Or maybe I just cut writing prompts all together, or . . . I'll figure something out. :P
We'll see how well that holds up this school year. :P
I hope all of you had a wonderful August! Anyone else feel like this summer went *waaay* to fast?
(Also, sorry for all the pics. I feel slightly narcissistic, because I just kinda went, "Here's a bunch of Me-Pictures. Enjoy!" And called it a blog post. XD)